Merger Arbitrage Opportunities Abound as M&A Activity in Early 2022 Yields Top Prices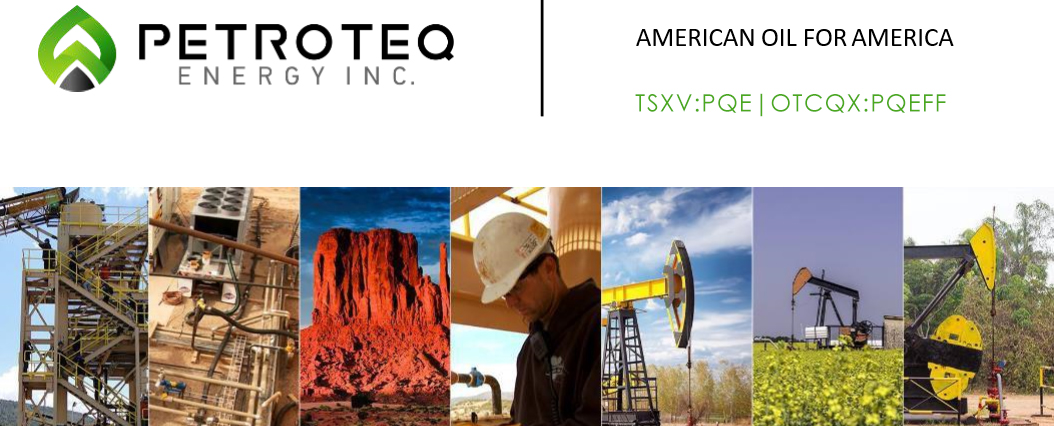 USA News Group – When a takeover deal is solidified, there is often a brief window of opportunity for patient investors called merger arbitrage, which plays on a risk premium in the possibility that a deal fails. This is particularly noticeable when companies assign values ​​well above current trading prices per share to their buyout targets. Last year in 2021, more than 63,000 M&A deals set the all-time high at $5.9 trillion, with US-only deals up 82%. Now analysts from both Morgan Stanley and KPMG predict that 2022 will be another good year. So far, their predictions appear to be coming to fruition as merger arbitrage enthusiasts assess the potential for deals on the table, such as for Petroteq Energy, Inc. (OTC:PQEFF) by Viston United Swiss SA, LHC Group, Inc. (NASDAQ: LHCG) by UnitedHealth Group Incorporated (NYSE: UNH), and Nielsen Holdings plc (NYSE:NLSN) by and investment group led by Brookfield Business Partners (NYSE: BBU, BBUC) (TSX: BBU, BBUC).
A current example of a premium takeover bid is that of a cleantech company Petroteq Energy, Inc. (OTC:PQEFF), the renewable energy and clean technology investment company Viston United Swiss SA.
On the table is an all-cash trade for C$0.74 (US$0.59) per common share. At this price, Viston has given petroteq a valuation of 279% over the closing price of C$0.195 on the TSX-V on August 6, 2021, the day before the start of the Canadian Exchange's trading ban.
This valuation is also 1,032% higher than the volume-weighted average trading price on the TSX Venture Exchange of $0.065 per common share for the 52-week period preceding April 15, 2021, the last trading day before publication. of the voluntary purchase offer in Germany.
And although the shares have ceased to trade on the Canadian stock exchange, today investors can still trade stocks in the United States under the OTC symbol PQEFF. With just a few weeks left until the April 14, 2022 deadline expires, PQEFF shares are still trading at just $0.35, meaning there is still a premium of nearly $69 % available to those who tender their shares to the bidder through the official tender offer website PetroTeqoffer.com.
petroteq specializes in oil production, having developed proprietary technologies that allow the company to produce oil without water, tailings ponds and emissions. In addition to sustainable oil production, by Petroteq cleans the oil sands of all hydrocarbons, creating a purified sand as part of an overall ESG strategy.
The offer comes from Viston United Swiss SAa company created to invest in renewable energy and clean technologies, as well as in the environmental protection industry.
by Petroteq The members of the board of directors have already expressed their unanimous intention to tender their shares in the context of the offer. Now, the company's founder, former chairman and CEO, Alex Blyumkin, has announced his support for the tender offer.
According to the press release, Blyumkin has already tendered shares to the tender offer of Viston Swiss United AG. Recognizing that he owns a significant number of shares, Blyumkin's offer will help Mink to acquire the majority necessary for the completion of their Offer.
"After a thorough examination of all aspects of the Mink Offer, the advice provided by Haywood and in consultation with its other advisors, the board has unanimously resolved to recommend that shareholders accept Viston's offer and tender their common stock," the board said in its official statement.
So far, the company as a whole has also announced its willingness to help Mink with its CFIUS repositories.
"We are particularly pleased with the recognition this shows of our technology that we have taken from inception to commercial viability as one of a kind in green and environmentally friendly oil sands extraction," said the old petroteq Chairman and CEO, Dr Gerald Bailey, who retired in January. "We always planned for a great future. However, we respect the shareholder value of this offer and if it can be achieved, it will reward our many dedicated supporters."
Health Care Provider Actions LHC Group, Inc. (NASDAQ:LHCG) rose after the the wall street journal reported that UnitedHealth Group Incorporated (NYSE:UNH) accepted by the company for approximately $5.4 billion in cash.
According to reports from the deal, UnitedHealth has agreed to pay $170 per share for LHC, marking an 8.1% premium to the previous day's closing price of $157.23 per share. By noon after the new hit, the price had already risen to $167.34, which represents an increase of 6.42% in the first hours of trading.
LHC has approximately 30,000 employees who provide more than 12 million patient-focused home procedures annually, according to the release.
UnitedHealth wait for it LHC agreement is neutral to its outlook for adjusted earnings per share in 2022, with a slight increase in 2023, according to Reuters. LHC Group co-founders Keith and Ginger Myers will invest $10 million in shares of the health insurer, after the deal closes.
World's leading third-party audience engagement, data and analytics companies Nielsen Holdings plc (NYSE:NLSN) recently approved a $16 billion all-cash transaction, including the assumption of debt that values ​​the company at $28 per share.
The proposal came from Brookfield Business Partners (NYSE: BBU, BBUC) (TSX: BBU, BBUC) with institutional partners, contributing $2.65 billion in the form of preferred stock, convertible into 45% of by Nielsen common equity.
The announcement immediately caused a surge in the value of Nielsen shares by more than 20%, falling from $22.21 to $26.72 before the close of the first day of trading.
"We are happy to invest in Nielsena market-leading company that is deeply embedded in the media ecosystem as a trusted service provider for its clients," said Dave Gregory, Managing Partner, Brookfield Business Partners. "Nielsen is well positioned to lead the industry into the next generation of audience measurement across all channels and platforms."
the Nielsen The board of directors had voted unanimously in favor of the acquisition proposal, which represented a 10% premium over a previous proposal and a 60% premium over by Nielsen unaffected share price as of March 11, 2022, the last trading day before market speculation about a possible transaction.
"After careful evaluation, the Board of Directors has determined that this transaction represents an attractive outcome for our shareholders by offering a cash withdrawal at a substantial premium, while supporting by Nielsen commitment to our customers, employees and stakeholders," said James A. Attwood, president of by Nielsen Board of Directors. "The Consortium sees the full potential of by Nielsen leadership position in the media industry and the unique value we deliver to our customers worldwide."
Source of the article: https://usanewsgroup.com/2022/03/25/this-quick-turnaround-takeover-is-the-kind-of-play-smart-investors-snap-up-in-a-heartbeat
WARNING:
Nothing in this publication should be taken as personalized financial advice. We are not authorized under securities laws to respond to your particular financial situation. No communication from our employees should be considered personal financial advice. Please consult a licensed financial adviser before making any investment decision. This is paid advertising and does not constitute an offer or recommendation to buy or sell any securities. We do not hold any investment license and are therefore neither licensed nor qualified to provide investment advice. The content of this report or e-mail is not provided to any person for their personal circumstances. USA News Group is a wholly owned subsidiary of Market IQ Media Group, Inc. ("MIQ"). MIQ received advertising and digital media fees from PetroTeq Energy Inc. from Maynard Communication Limited. There may be third parties who may own shares of PetroTeq Energy Inc. and may liquidate their shares, which could adversely affect the stock price. This remuneration constitutes a conflict of interest with regard to our ability to remain objective in our communication vis-à-vis the profiled company. Due to this conflict, individuals are strongly encouraged not to use this publication as the basis for any investment decision. The owner/operator of MIQ owns shares of PetroTeq Energy Inc. that were purchased on the open market at least 72 hours after our original company coverage date. MIQ reserves the right to buy and sell, and will be buy and sell shares of PetroTeq Energy Inc. at any time thereafter without further notice. We also expect further compensation as an ongoing digital media effort to increase the visibility of the business, no further notice will be given, but let this disclaimer serve as notice that all material broadcast by MIQ on/about PetroTeq Energy Inc. has been reviewed and approved. by the officers of PetroTeq Energy Inc.; This is paid advertising, and although we own shares of PetroTeq Energy Inc. which were purchased on the open market, we plan to buy and sell more shares of PetroTeq Energy Inc. on the Free market. Although all information is believed to be reliable, we do not guarantee its accuracy. Individuals should assume that all information contained in our newsletter is unreliable unless verified by their own independent research. Additionally, since events and circumstances often do not occur as expected, there will likely be differences between predictions and actual results. Always consult a licensed investment professional before making any investment decision. Be extremely careful, investing in securities involves a high degree of risk; you risk losing part or all of the investment.