The battle for Euronext clearing: the story of two CCPs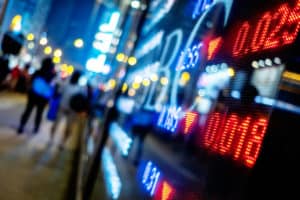 The race to become Euronext's preferred clearing counterparty is heating up, with two main competitors, EuroCCP and LCH SA, the Paris-based clearing arm of LSEG, preparing for war.
Euronext decided to terminate its 10-year agreement – which was originally due to expire in 2027 – with LCH SA in November after announcing its intention to move its clearing operations to Italy. The move follows the acquisition of Borsa Italiana and the CC&G stock exchange clearing house – now renamed Euronext Clearing.
Currently, Euronext Clearing only clears for Euronext Milan, however, the exchange operator has confirmed plans to extend coverage to all of its sites, subject to regulatory approval, meaning it will replace LCH SA as as the main CCP for the Euronext markets.
The stock exchange operator plans to migrate its cash equities business to Euronext Clearing by the end of next year, according to The TRADE. The first termination window for the LCH SA listed derivatives contract is in January 2023 with one year's notice and a migration period of six months, which means that the first time Euronext can migrate these flows will be June 2024.
When equity cash flows migrate at the end of the year, LCH SA will request a preferred clearing link to Euronext markets, The TRADE understands. However, EuroCCP, which has also had a clearing relationship with Euronext since 2017, is also gearing up to become the exchange operator's preferred clearing partner.
LCH SA and EuroCCP will therefore be in direct competition for the business of some of the largest markets in the Bloc.
"It's about winning the battle for market share," said a source familiar with the matter.
The preferred clearing model allows a CCP to connect to a trading stream on an exchange for a fee. EuroCCP and LCH SA intend to offer their services to Euronext in this capacity, however, it is well known that the use of several preferred clearing houses makes it more difficult to gain market share because the preferred CCP must have been selected by both buyer and seller. to oversee a transaction. When this does not happen, the primary CCP takes responsibility.
"Before Mifir and Mifid II, some platforms did not necessarily open trade flows to preferred clearing houses, as they most likely had a CCP that sits in a vertical silo. What privileged clearing allows us to do is have access to that place – although we don't interact with the main CCP," Tim Beckwith, EuroCCP's head of business and business development, told The TRADE.
"This reduces the likelihood of a cleared transaction because you need many, many clearing members to participate in the service."
EuroCCP claims to have recorded a 233% growth in its cleared volumes on the Euronext markets of Paris, Amsterdam, Lisbon and Milan, reaching 15 million transactions this year to date and plans to increase this number further.
However, with so many Euronext clearing members already connected to LCH SA on the basis of its multi-year agreement – it currently oversees 90% of Euronext's clearing market share – continuation and consolidation could play out in the hands of of the Paris-based clearing house of LSEG.
LCH SA and Euronext declined to comment.
Brexit has dramatically fragmented the clearing landscape and UK-based CCPs have subsequently continued to wrestle with EU regulators over their equivalence over the past few years. Originally granted an 18-month temporary equivalence post-Brexit which was due to expire in June, LCH, ICE Clear Europe and LME Clearing were all granted another three-year temporary equivalence earlier this year, which was due to expire in June 2025.
This decision was designed to reduce the dependence of European institutions on them without a time limit and should have an impact on the market share of central counterparties based in the United Kingdom.
"Following this [temporary equivalence] banks were looking at the risk of having EU clearing with a UK CCP and the impact this might have had on interoperability," added Beckwith. "They're trying to reduce the risk of this migration by shifting the flow to us now and we think that's one of the key parts of our preferred offset growth."
According to Euronext's first quarter results, Euronext Clearing's revenues reached €2 million for derivatives, €5 million for equities and just over €2 million for bonds.
Its market share and future revenues depend on the remaining one between LCH SA and EuroCCP. As both clearinghouses throw their hats in the ring, only one question remains: who will the contestants prefer?